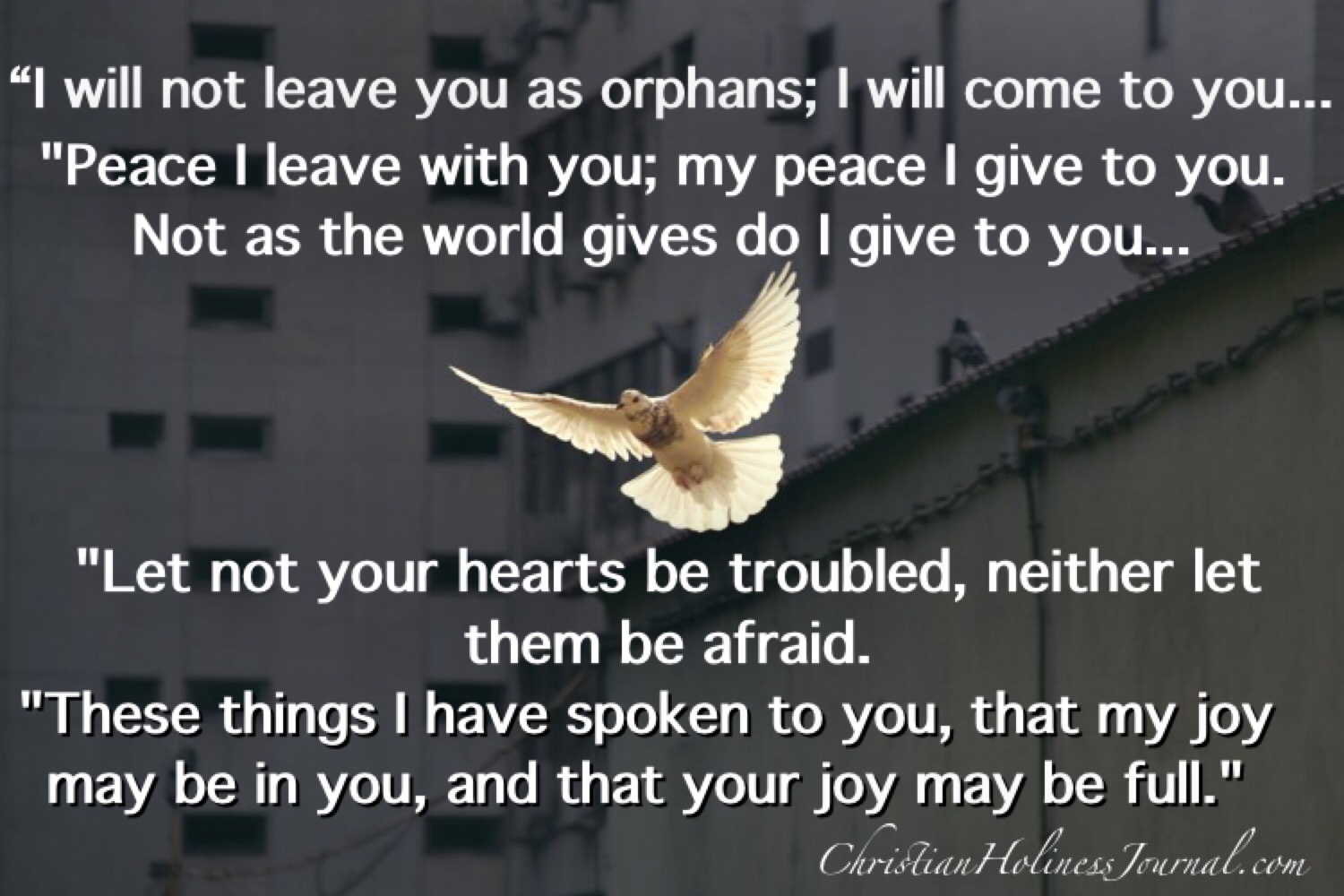 "Steve from Berkley" was what everyone called him. I've written about him before. He has left an indelible mark on my life.
His long stringy hair was oily and gray. His beard was scraggly. We usually met in the dining room, but when I arrived at the nursing home to see him near the end of his life, he was unable to get out of bed.
When I first met him a couple years prior to his death, he was in a federal prison hospital. Thirty some-odd years before, he had robbed a bank. Though behind bars and confined to a wheelchair, his heart had soared in freedom. Freedom of the Spirit. Freedom from sin.
Now, on this visit, he was out of prison on compassionate release, but he was bedridden and near death. When he saw me, his smile grew from one ear to another. He sat up a little and stretched out his hand for a hug.
I don't remember of what we spoke, not that particular day, but I do know that it was typical of him to brag of God's grace and mercy. Even near death, Steve from Berkley was full of joy. In fact, his joy, while always full, now seemed to flood the entire nursing home.
I hope and pray that, when my time comes to leave this world, my joy grows by leaps and bounds. In fact, Why wait? — Lord, let the joy that you gave me overflow to those around me.
The Gospel of John seems to have more red font in it than any other. It is chocked full of the words of Christ. Reading through it this morning my heart stuck on three of the countless things that Christ says in chapters 14 and 15… The promises. It is those promises that compelled me to remember Steve from Berkley.
John 14:18 "I will not leave you as orphans; I will come to you."
John 14:27 "Peace I leave with you; my peace I give to you. Not as the world gives do I give to you. Let not your hearts be troubled, neither let them be afraid."
John 15:11″These things I have spoken to you, that my joy may be in you, and that your joy may be full."
Joy, from what I can see in John, is not a decision we make, not a discipline, and not an attitude. It is a gift from Christ all we have to do is receive it.
There is no doubt that death is scary, even for Christians like Steve from Berkley. It is a lone journey; no one may join us.
Yet Christ promises us that we shall never be alone. Always. Even until the ends of the earth, Christ is with us, holding our hands, gently leading us along, sharing His joy.
God Leads His Dear Children Along
In shady, green pastures, so rich and so sweet,
God leads His dear children along;
Where the water's cool flow bathes the weary one's feet,
God leads His dear children along.
Refrain:
Some through the waters, some through the flood,
Some through the fire, but all through the blood;
Some through great sorrow, but God gives a song,
In the night season and all the day long.

Sometimes on the mount where the sun shines so bright,
God leads His dear children along;
Sometimes in the valley, in darkest of night,
God leads His dear children along.

Though sorrows befall us and Satan oppose,
God leads His dear children along;
Through grace we can conquer, defeat all our foes,
God leads His dear children along.

Away from the mire, and away from the clay,
God leads His dear children along;
Away up in glory, eternity's day,
God leads His dear children along
It sounds easy. Solomon prayed for wisdom and received it. In fact, he has been called the wisest man who has ever lived. I have always wanted to be wise. Not street-wise or a wise investor, I want to be wise in the eyes of God. I want to have the wisdom to make the right choice. I call the search of godly wisdom "seeking the mind of Christ." I want to know Christ berger then anyone has ever imagined.
Solomon alludes to the Garden of Eden when speaking of wisdom. He personifies wisdom and compares her to the Tree of Life. He promises that those who eat of the fruit of wisdom will be blessed (or those who hold her fast).
In the Garden, though, were two trees: in addition to the Tree of Life there was the Tree of the Knowledge of Good and Evil.
Judging on the names alone, if you were seeking wisdom, is which tree would most likely eat?
The names of both trees are bursting with promise. To eat of the Tree of Life may have meant life eternal. And who could resist the promise of knowledge. Wait, evil? "Forget about it! It's just superstition."
Humans are curious creatures. So curious, in fact, that we tend to ignore danger. God, though, attached a warning to the Tree of Knowledge of Good and Evil. "On the day you eat of it, you will surely die."
Today, we face a similar choice. Embrace the love of God and His knowledge and wisdom, and we shall receive life everlasting, or seek the knowledge and kinsmanship of evil and surely die alone and full of regrets. Of course, the temptation presented by the Tree of Knowledge of Good and Evil never seems evil. Yet, it is.
It is the temptation to seek self. It is the temptation to seek pleasure. It is the temptation to dismiss sin. It is the temptation to embrace the world.
One of the rules for Christian living is to be holy as God is holy. How do we do that? I know I fail daily to live up to God's standards. So how, then?
We may only over come sin through the wisdom and understanding given to us through the Holy Spirit. That may only be accomplished through loving God with all our heart, mind, soul, and strength.
How do you live holy? Trust in God.